Frequently Asked Questions
Below are some of the commonly asked questions regarding this online anger management class. If you don't see your question answered below, please Contact Us and we'll be happy to answer any specific questions.
-------------------------------------------------------------------------------
Are on-line classes approved for my Domestic Violence or DEJ case?
Court Ordered Programs has classified Court Ordered Classes as an "At-Home" Special Needs Court Program Provider. Because of our Live Video Group classroom style counseling sessions and policy and procedure manual we have been approved in 99% of our cases by the courts in the cities on those lists in our States Page. The word "on-line" is quick to be rejected by anyone in the court system, no where in our court approved paperwork does it even mention the word on-line because we are categorized as an "at-home" program provider in every State in the Union and guarantee court acceptance or your money back.

We suggest that you do not mistakenly tell any court officials that you are enrolled in an "on-line" program to eliminate any delays of you "Certificate of Completion."
How does Court Ordered Classes compare to other online classes?
It doesn't. There is nothing to compare to. There are no other nationally approved online DEJ Diversion, Domestic Violence / Battery, Anger Management, Divorce, Parenting, Shoplifting or Criminal Behavior Modificationcourses.

CourtOrderedClasses.com has the first completely online diversion, domestic violence, divorce, parenting, criminal behavior modification, theft prevention, battery and anger management classes. Some classes on the internet require you to "print out" their course materials. So they are really just home study classes that you can do from within our website. With Court Ordered Classes the entire class can be taken at your computer, tablet, cell phone and other mobile device. Oh, and by the way, we are state and court approved.

Do we get Proof of Enrollment and Progress Reports ?
A "Proof of Enrollment" is mailed out the next business day to the participants provided address upon intake, registration and payment. A copy of this report will also be sent to the Court or Probation Office and the District Attorney at the referring county. Along with the proof of enrollment you will also be provided with information on how to request additional progress reports to provide to the court. To expedite this service you can call us at (661) 312-0392.
How do I tell the Judge or My Lawyer about your service.
You can choose the option for having us do that for you or we do have a special letter for describing the exact nature of our program. You can print it out here. LETTER TO THE JUDGE
Do I have to take the class all at once?
You can go at your own pace. CourtOrderedClasses.com provides a simple classroom reading and studying environment, one that will allow you to relate all course material with ease. CourtOrderedClasses.com also provides the group meetings, live from within the site. You sit down and you listen to your counselor and others in the group, you give and take, you participate just as in any other group meeting. Since our classes are ongoing and self-paced, you can start now - as soon as you enroll!
I need my certificate right away! How fast can I get it?
You will get a "Proof of Enrollment" certificate mailed out to you using the delivery option you have selected. As soon as you have completed your courses, be it DEJ diversion, Domestic Violence / Battery or Anger Management courses, we will be alerted and you will get a court approved "Proof of Completion" certificate mailed out to you and the court. If you have selected upgraded shipping, then we will send your certificate out using third day, second day, or overnight shipping.
There is no set time limit for taking the class. You can take it in a single sitting or at any time throughout the week you find convenient. If the court has ordered you to complete a program by a set date, then you must try to abide by those orders or ask the judge for an extension. Please consult with your lawyer / public defender regaurding such matters.
Is your class guaranteed?
We have been proven accepted in most of the states in the US. While some of our participants take our online programs for personal or occupational reasons, most participants take them for a court or probation requirements. We are so confident in the quality and acceptance of our programs. If for any reason this program is not accepted by the court for a court requirement, will refund your money in full with written proof of decline. Please see our Refund Policy page.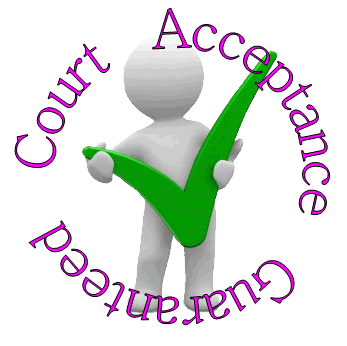 What is the Certificate of Completion?
Our Certificate of Completion comes on an official form commonly used by state program professionals. It simply states "'DEJ Diversion' or 'Domestic Violence' or 'Battery' or 'Anger Management' or "Divorce' or 'Parenting' or 'Shoplifting' or ' Criminal Behavior Modification' Program "Certificate of Completion". Also included on the certificate is your name, date of birth, case number (if for court), address, phone number, and number of sessions completed, and our officially certified stamp. We use the same certificate format for all of our programs.
Can I go back and review materials?
While you are taking the class you can always go back and review any materials that you have already seen. You can also keep your material for reference in the future, even after completion of your classes.
Can I print out the materials?
You are very welcome to print out any of the materials for your personal use.
How do I find the feedback left for Court Ordered Classes?
You can find some of our feedback throughout the years, placed by the participants who have completed our courses, about the quality of our program, here Satisfied Court Orders.
Is there a live person I can talk with if I have any other questions or concerns regarding the program, or if I need help with registration?
Of Course. Mon. to Fri. 9 a.m to 6 p.m. PST you can call us at (661) 312-0392. You can also email us 24 hours a day at staff@courtorderedclasses.com.
-------------------------------------------------------------------------------
FAQ's page last updated November 18th 2014
More Questions try How It Works or More Info
or Contact Us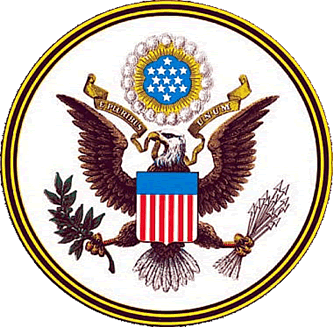 Approved List of Cities for all of our Online Programs in each State
Alabama Alaska Arizona Arkansas California Colorado Connecticut Delaware Florida Georgia Hawaii Idaho Illinois Indiana Iowa Kansas Kentucky Louisiana Maine Maryland Massachusetts Michigan Minnesota Mississippi Missouri Montana Nebraska Nevada New Hampshire New Jersey New Mexico New York North Carolina North Dakota Ohio Oklahoma Oregon Pennsylvania Rhode Island South Carolina South Dakota Tennessee Texas Utah Vermont Virginia Washington Washington D.C. West Virginia Wisconsin Wyoming
---------------------------------------------------------------
---------------------------------------------------------------

---------------------------------------------------------------
---------------------------------------------------------------
---------------------------------------------------------------
---------------------------------------------------------------
---------------------------------------------------------------
----------------------------------------------------------
Court Ordered Classes Is A Member Of:


Court Ordered Classes is a member of The Center for Parenting Education.


Court Ordered Classes is a member of International Criminal Court (ICC).


Court Ordered Classes, member of (IACFP) International Association for Correctional Forensic Psychology.


Court Ordered Classes is a member of National Coalition Against Domestic Violence (NCADV).


Court Ordered Classes is a member of Inside Divorce.


Court Ordered Classes is a member of National Anger Management Association (NAMA).


Court Ordered Classes is a member of National Council of Juvenile and Family Court Judges (NCJFCJ).


Court Ordered Classes is a member of Speakers Against Domestic Violence.


Court Ordered Classes is a member of Alcohol and Other Drug Education and Prevention Professionals.


Court Ordered Classes is a member of Theft Prevention Professionals.